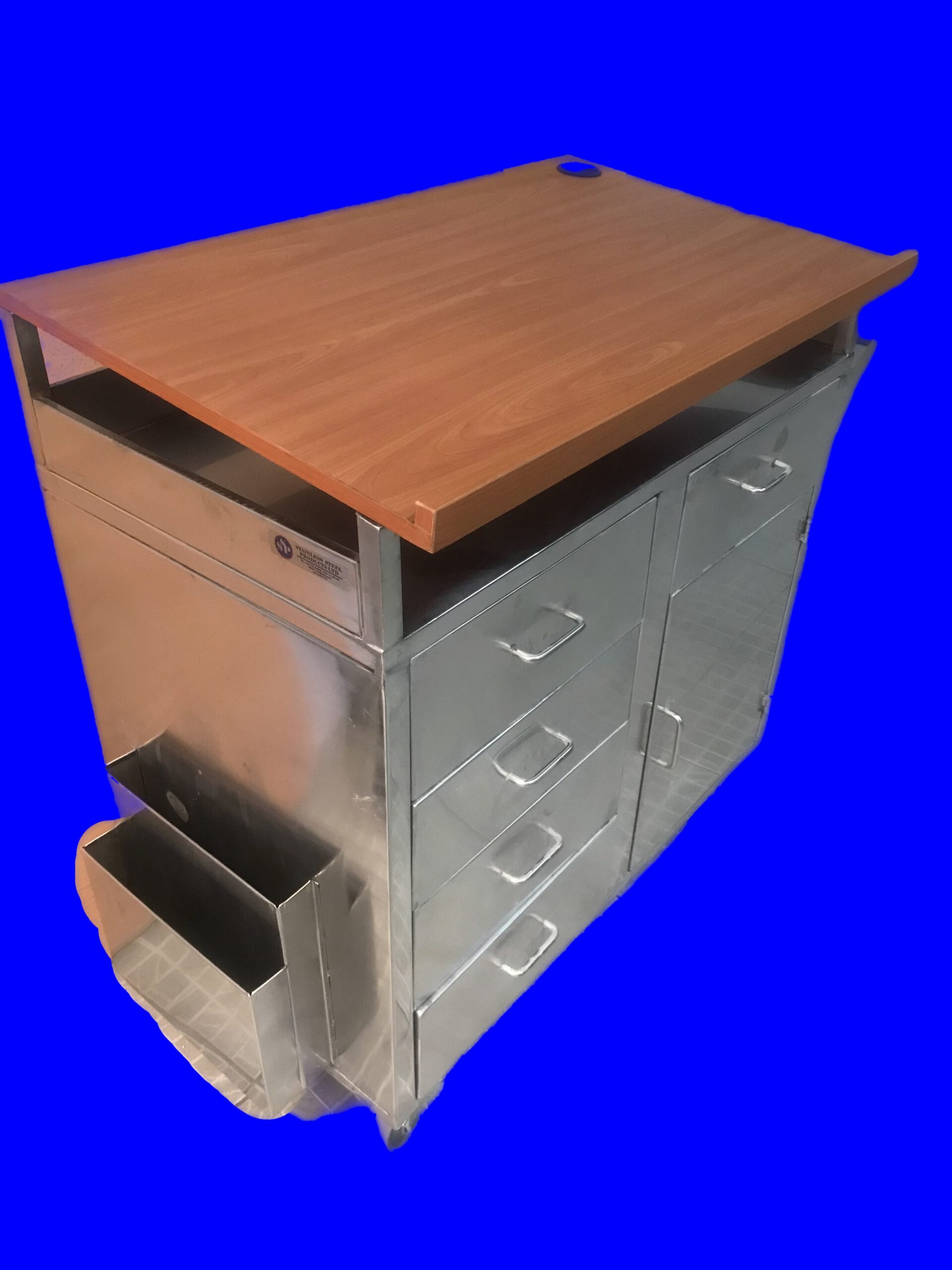 ICU Bed end Trolley / ICU Chart Trolley
Description:
ICU Chart Trolley, for storage of Medication and ICU Supplies, including patient storage cabinet, purposely built to stand by the end of every ICU Bed in Hospitals. Features sleek, elegant and durable design, manufactured from white epoxy coated steel. Includes a sloping top manufactured from covered Formica wood top, allowing comfortable writing surface for a large ICU Chart, while still allowing visibility of the patient.
Includes: 1 shelf under writing surface, closed on 3 sides; 4 pull out drawers on the left-hand side; 1 locker on right hand side, consists of 1 pull out drawer and locker with shelf inside and door catch.
Mounted on 4 x Grey Rubber Tente 75mm castors, of which 2x are locking 2x swivel.
32 mm aluminum lip at the bottom of writing surface to prevent chart slipping.
Frame manufactured from 32mm square tube frame- epoxy powder coated.
Includes a sharps container bracket, a d-germ/soap dispenser bracket, and a pen holder on the right side.
Includes a file and X-ray chart board holder on left side.