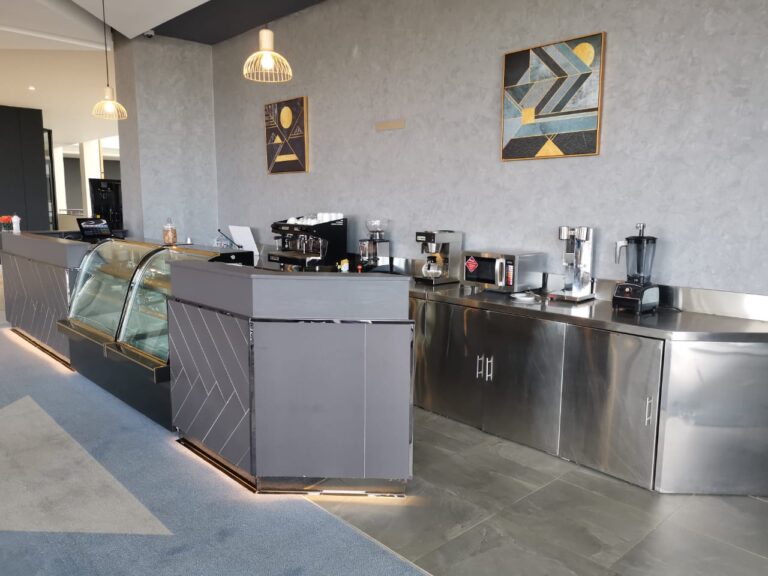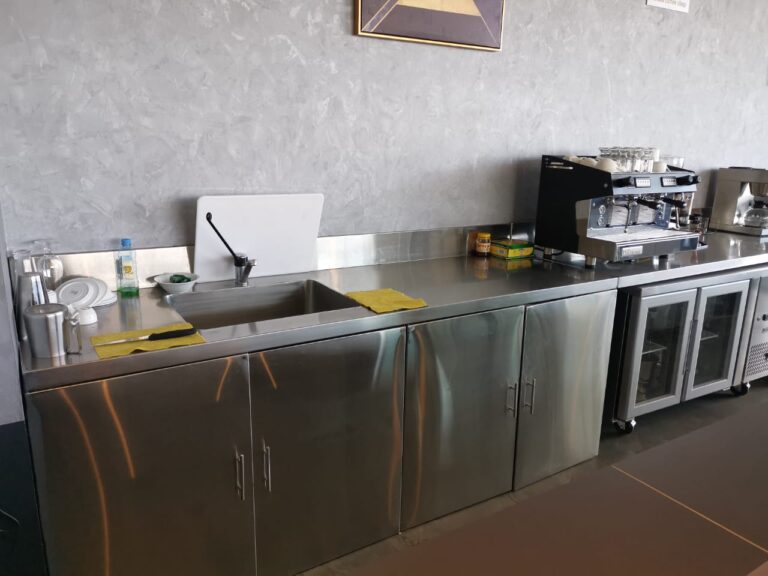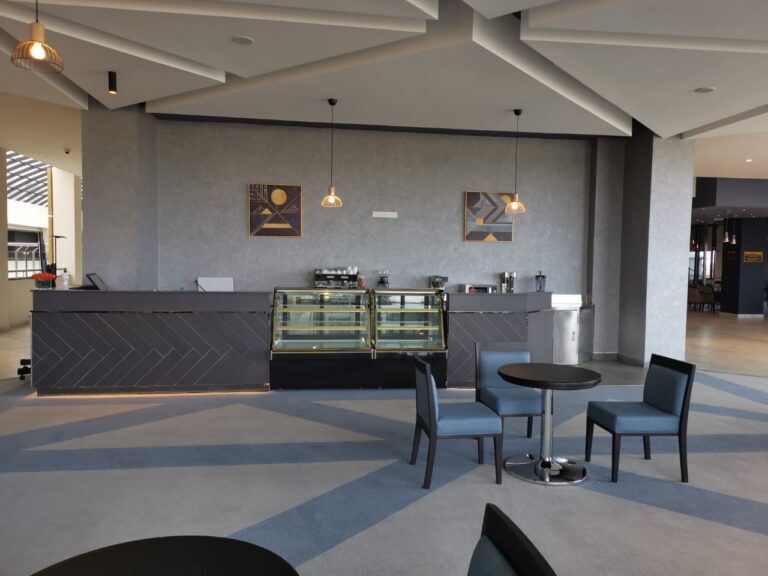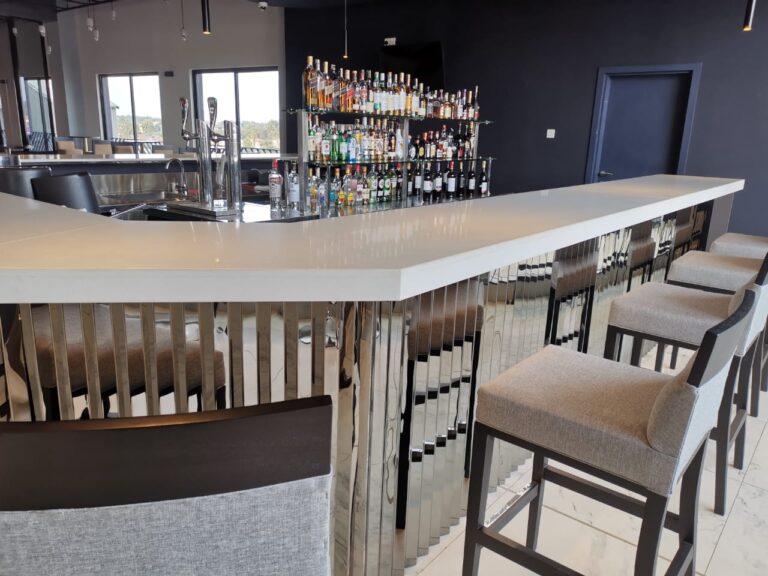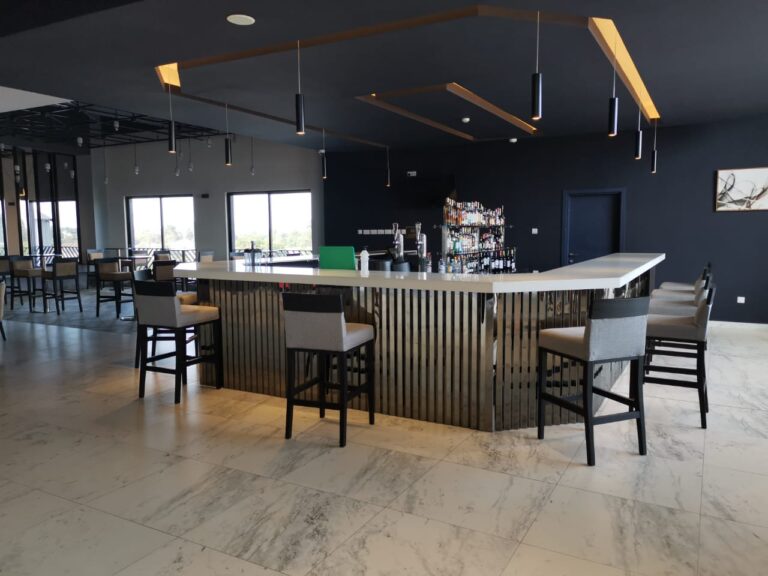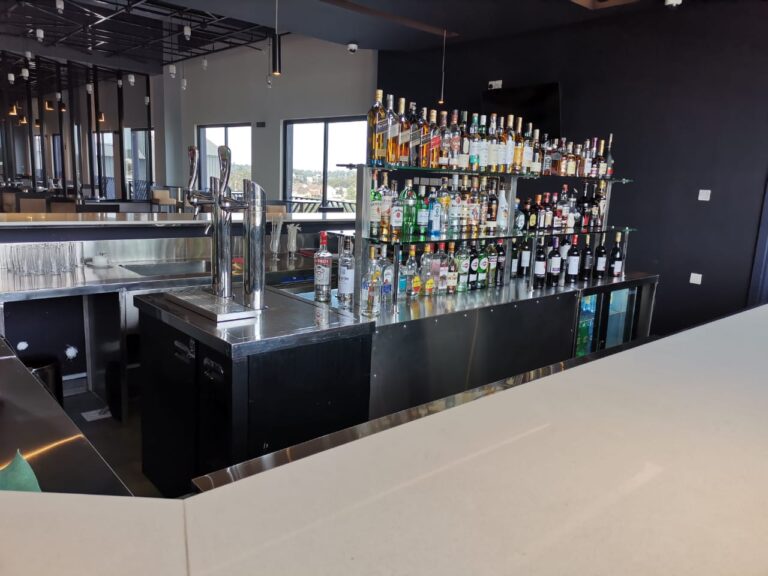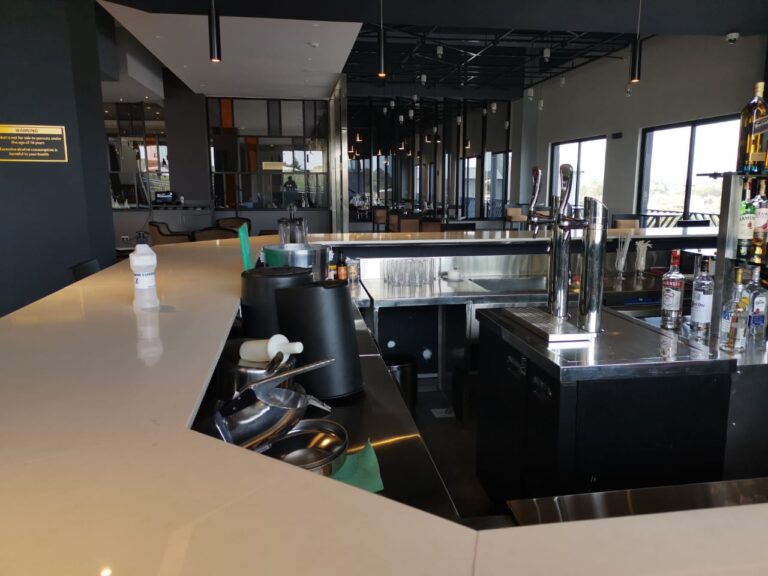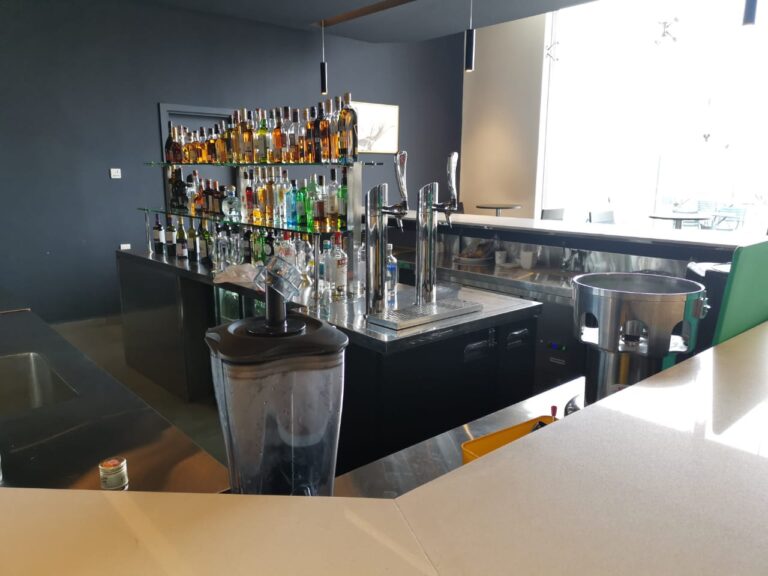 Finished in late November 2020.
For their Bar and Coffee bar we supplied them the following
Stainless Steel counters and Cabinets,
Stainless Steel Sink Units and counters
Stainless Steel Undercounter Fridges
Glass Shelving in the bars,
Cladding for the Bar Counter – under the Granite Tops,
Cake displays units for the Coffee Bar,
Cladding for the Coffee Bar Counters (in black Laminated Stainless-Steel Material),
Coffee Machines, Coffee Grinders.
Back Bar Fridges
Wine Coolers
Stainless Steel Extractor Hoods.
Other Cooking and preparation Equipments.